Looking for an English or Mandarin Speaking Dentist in Brisbane?
At Aperture Dental in Sunnybank Hills, Brisbane, we know that going to the dentist isn't the easiest thing to do, especially if they don't speak your language. We are proud to be one of the Australian-Chinese Dental Clinics in Brisbane and embrace its wonderful cultural diversity with Australian-Chinese Dentist's available to assist you in your appointment.
Being able to communicate effectively in your language, whether that be English or Mandarin, is our Dentist's top priority to ensure patient satisfaction. Our team is on hand to make your visit as smooth as possible, with English and Mandarin Speaking Dentists available for your next appointment.
Please let us know when you book your appointment that a Chinese speaking dentist is preferred.
We Speak Your Language
Australia is home to a diversity of cultures and languages. This means that for many people, English is not their native language or even their second language. In many parts of Australia, entire communities speak a language other than English.
That's why at Aperture Dental we know how important it is to support the linguistic and cultural needs of the communities in which we provide services. When you come in, you can rest assured all your dental needs will be understood by one of our talented team members, no matter the situation.
Our Dental Team
If you are in need of a Mandarin speaking dentist or dental prosthetist, our friendly Chinese speaking dentists are here to help. Aperture Dental is proud to have experienced staff members available that are Mandarin speaking dentists.
Dentist in Sunnybank Hills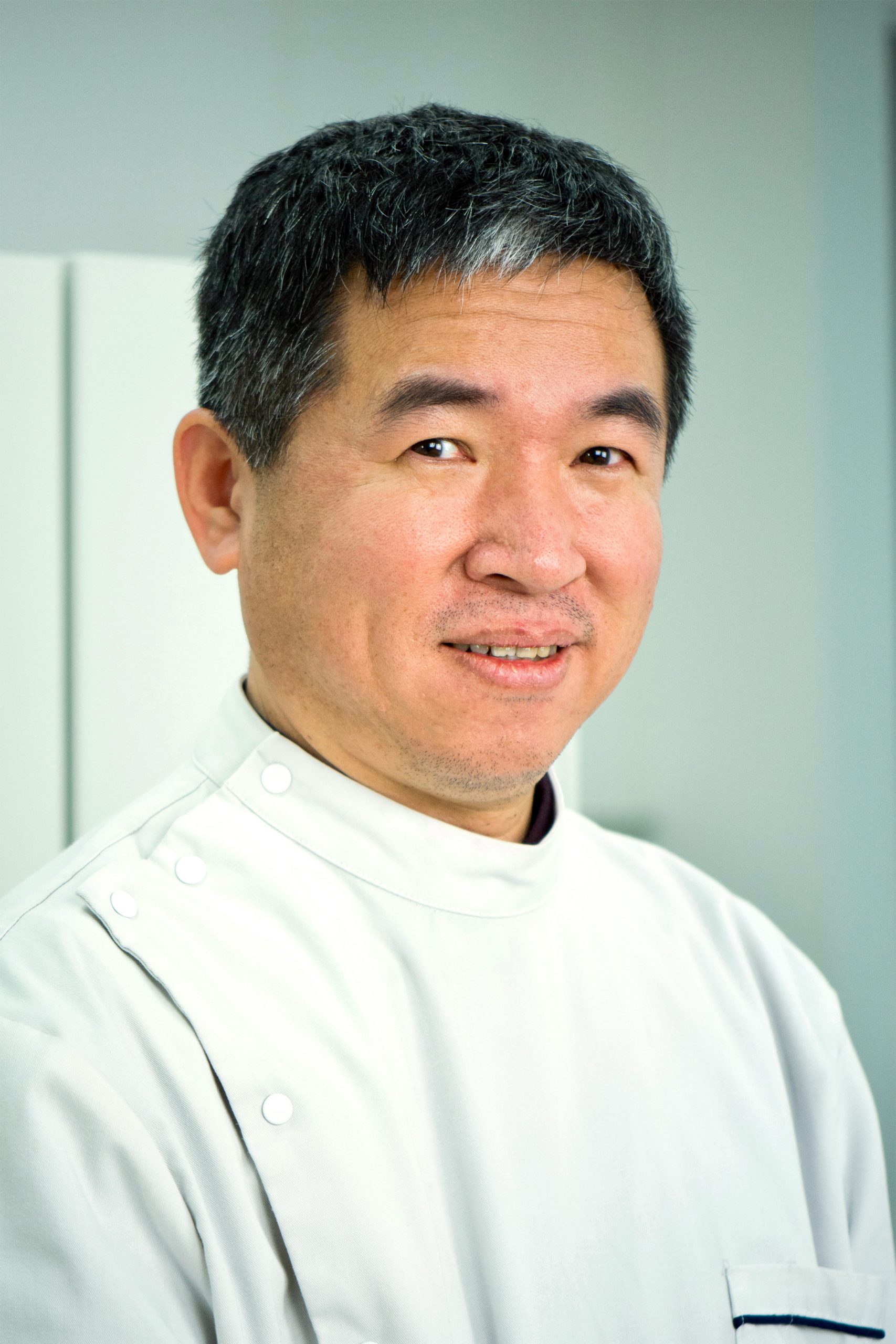 Pei-Song Zhao is a Dental Prosthetist at Aperture Dental Practice. Pei-Song obtained his Bachelor of Engineering in material science in Shanghai, China before he migrated to Australia. 
He studied a Diploma of Dental Technology at Southbank Tafe in 1998 and then worked for 10 years in two major commercial dental laboratories in Brisbane. In 2008, Pei-Song graduated with an Advanced Diploma in Dental Prosthetics and was awarded the Carl Ring Memorial Certificate in Clinical Achievement from South Bank TAFE and ADPAQ. 
Pei-Song met his wife Li in China and they married in Australia. Li is a primary state school teacher. They have two boys who love playing music. Pei-Song understands how important it is to have dentures that fit well, feel comfortable, look good, and last long. 
With his many years of experience, combined with his kind, considerate nature, you can be assured your concerns will be heard, and your denture needs are in good hands. Pei-Song Zhao is a:
Medibank Members Choice Provider
Queensland Health registered provider for Prosthodontic Voucher Holders
Fluent in Mandarin
Have a denture concern? Contact us to make an appointment with Pei-Song Zhao. 
Click here to make an appointment with Mr. Pei-Song Zhao.
Meet Our Friendly Staff
Our staff at Aperture Dental are committed to making your visit to our clinic an enjoyable, pleasant and educational one.
Our Services
At Aperture Dental, we offer a range of dental and oral health services. These include:
General Dentistry – Check and cleans, fillings, extractions, mouthguards, root canal treatment
Restorative Dentistry – Dentures, dental implants, crowns and bridges
Cosmetic Dentistry – Teeth whitening, Invisalign
Dental Emergencies
Our kind and caring team of dental professionals will be happy to assist you with further information on the services we offer. Contact us on 07 3188 9477, or book an appointment online with Aperture Dental in Sunnybank Hills today!