Needing an emergency dentist is never fun, but at Aperture Dental we're here for you.
At Aperture Dental, we are here to help you with all your dental concerns and emergencies. If you urgently need an Emergency Dentist, call us at our Sunnybank Hills Clinic or book an appointment online. We have time slots reserved for emergencies every day and will do our best to fit you in, even if no available appointments are showing on our online booking system.
Why would I need to see an Emergency Dentist?
In our Sunnybank Hills Dental Clinic, some of the most common dental emergencies we see include:
Toothache
Trauma
Knocked-out teeth
Chipped or fractured teeth
Broken dentures
Loose or lost fillings
Loose or lost crowns/bridges
Abscess and facial swelling
It is also important to understand that not all dental problems need attention right away from an emergency dentist. Injuries like cracked, broken or chipped teeth can often wait until normal business hours, unless it is causing pain, or it is an urgent social concern.
On the other hand, some oral health issues may need urgent treatment.
If you are having difficulty opening your mouth, swallowing or breathing, contact your nearest Emergency Department to seek urgent attention.
What to do with a knocked-out tooth?
Mouth injuries such as knocked-out teeth can occur from sports-related injuries or other types of accidents. First aid for a knocked out tooth: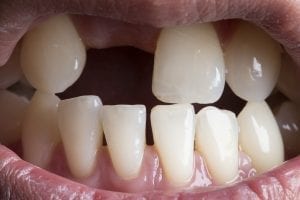 If your child knocks out a "baby" tooth, remain calm and follow the steps listed below:
Pick up the tooth by the crown only. Do not touch the root of the tooth.
If it is a baby tooth, do not reinsert back into the mouth. If unsure, store the baby tooth in milk or saliva while waiting to see a dentist.
See a dentist imediately.
NOTE: The crown is the part of the tooth visible inside the mouth while the root anchors the tooth to the jawbone and is not normally visible. Depending on your child's age, the baby tooth may not have much root structure remaining. This is because the root resorbs for the tooth to become loose before falling out.
If you knock out your tooth, remain calm and act quickly:
Pick the tooth up by the crown. Do not touch the root of the tooth.
If dirty, rinse the tooth with milk. If milk is not available, rinse with tap water for only 1-2 seconds.
If possible, insert the tooth back into its socket in the mouth, and gently bite down on a soft cloth or tissue to keep it in place. 
If not able to re-insert the tooth, soak it completely in milk or saliva while waiting to see a dentist. Do not store the tooth in water, or let it dry out.
See a dentist immediately.
NOTE: The crown is the part of the tooth visible inside the mouth while the root anchors the tooth to the jawbone and is not visible normally.
What to do with cracked, chipped or broken teeth?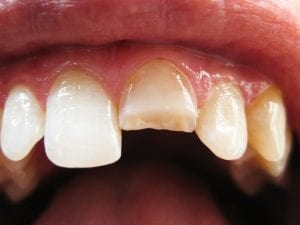 Impact injuries can cause chips or cracks in teeth. If possible, collect chipped fragments and contact us to arrange an appointment for dental care.
Sometimes, the damage may appear minimal or not visible to the naked eye, but the damage may extend deeper, and cause problems such as pain, further decay, infection, or even loss of the tooth further into the future. It is important to seek dental care as soon as possible.
How do I prevent needing emergency dental services?
Although some emergencies are unavoidable, there are a range of dental best practices that can help prevent dental emergencies. For example, the simplest way to reduce damage to your teeth when participating in sports or recreational activities is to wear a mouth guard. 
You can also reduce your chances of cracking a tooth by avoiding chewing hard foods like ice or hard candy. Otherwise, good home oral hygiene and regular visits to the dentist are two of the best ways to prevent emergencies. Left untreated, a small problem can grow to become a major concern.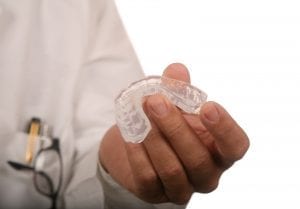 Emergency Dentist Sunnybank Hills
Need an appointment with an emergency dentist now?
If you're in serious pain now or have a concern about any of the issues listed above, please 
contact us
 immediately on
07 3188 9477
. Our team at Aperture Dental is passionate about providing the best possible emergency dental care and will book an appointment for you as soon as possible. Our dental clinic is located on Compton Road in Sunnybank Hills and open six days a week, including evenings and Saturdays.
Contact us today to talk about our range of complex, cosmetic and general dentistry. Our friendly Aperture Dentists Sunnybank Hills team will be in touch with you soon. We are conveniently located to service patients living in surrounding areas, including Calamvale, Acacia Ridge, Runcorn, Coopers Plains and Kuraby. We are just a short drive for patients looking for a Dental Clinic in Sunnybank, Mt Gravatt and Macgregor regions.
Information provided on this page is to help you be prepared until you can see an emergency dentist. It is not intended to be