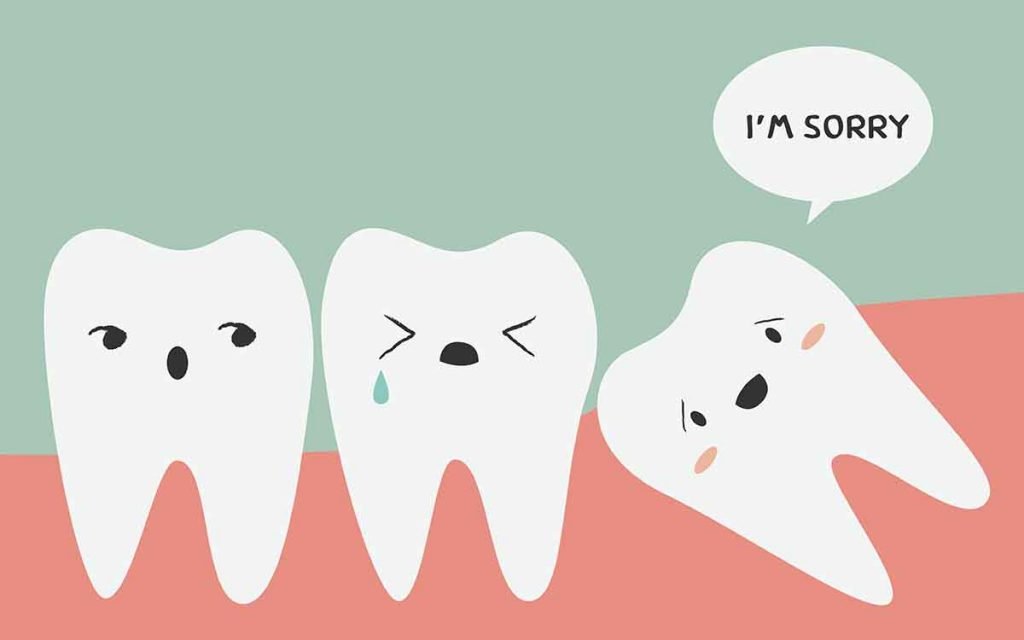 Wisdom teeth are normally the last set of teeth to develop. They are located at the back of your mouth on your upper and lower jaw.
In some cases, the development and growth of the wisdom teeth causes discomfort and thus need to be removed.
Wisdom Teeth Removal
Not all wisdom teeth need to be removed.
The main risk in removing lower wisdom teeth is the possibility of damaging the nerve that supplies the sensation to the lower lip and chin. This is why x-rays are especially important here to assess the proximity of the nerve to the tooth. Wisdom teeth also have variable eruption angles and root shape which can complicate the procedure. A proper assessment should always be done before the tooth is removed.
What are the reasons for removing wisdom teeth?
The wisdom teeth are misaligned during the developing stages.

Lack of space behind existing molars that may affect the growth of the wisdom teeth.

Its growth causes risk of damage to neighbouring teeth

When your gums become sensitive and painful because the wisdom teeth are trapped

Tooth decay
Wisdom Teeth Removal Sunnybank Hills
At Aperture Dental, your teeth are our passion! We are here to help if you are experiencing any pain or sensitivity in your mouth, or if you would like some more information about wisdom teeth removal. Contact us on 07 3188 9477 to arrange a consultation!