We are dedicated to creating beautiful smiles every day!
Discolouration and staining of teeth are often caused by food and drinks, such as coffee, red wine, berries, and soy sauce. This when the outer layer of the tooth, known as the enamel, becomes stained, resulting in yellow or brown marks. Teeth whitening treatment can be done to overcome this problem. 
Teeth whitening can either be done for:
A single tooth whitening, our Sunnybank clinic has seen many cases of discolouration due to the tooth being non-vital. This happens when the tooth has been traumatised, decayed or root-treated in the past.
Whitening a whole set of teeth
Internal Bleaching and Single Tooth Whitening In Sunnybank
When a tooth's nerve and blood supply is severed (either from trauma or infection), the tooth can potentially start to discolour and darken. 
In some cases, the bleach/whitening agent can be placed within the tooth to whiten the tooth from the inside out. The tooth needs to have a root canal treatment done prior to internal bleaching.
The bleaching agent is sealed within the tooth for several weeks. The bleach can be replenished (about twice) until the desired outcome is achieved.
Finally, the bleaching agent is removed, and a filling is placed to seal the tooth.
Veneers or crowns may need to be considered if the desired outcome is not achieved.
Whitening All Your Teeth
The two most popular options are available our dental clinic: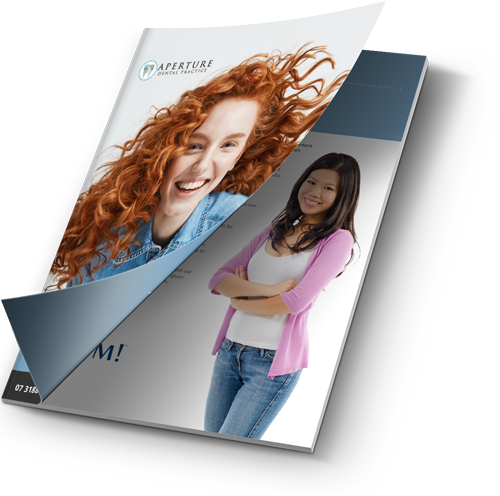 Download your FREE Teeth Whitening Guide Ebook!
Fill in the form below for your FREE Ebook! All fields marked

*

are required.
Take Home Teeth Whitening Kit
The Take Home Teeth Whitening Kit consists of bleaching products, such as the whitening gel and custom-made trays. If used correctly, it is safe and easy to use in the comfort of your own home.
What is the process for teeth whitening at home?
You will need to follow your dentist's directions and the instructions that come with your home whitening kit.
In general, the process is:
Your dentist will create a custom made tray to fit your upper and lower teeth perfectly
At home, apply the whitening gel on to the custom-made tray
Place the whitening trays securely over your upper and lower teeth
This needs to be done 1-2 times a day for 2 weeks for best results
How long will the results of teeth whitening last?
The results for at home teeth whitening treatment may vary from person to person. The whitening effect will gradually decrease over time due to lifestyle factors, e.g. diet, hygiene etc.
There is the option to "touch up" treatment for 1-2 days every 6-12 months.
Pros of at home teeth whitening
Convenient in the comfort of your home
Do it anytime
Economical
It can enhance the appearance of your teeth, giving you a whiter and more radiant smile.
Cons of at home teeth whitening
Requires consistent effort over a period of time – 1-2 hours a day, for 2-3 weeks
Slower or more gradual results
Home bleaching agent tend to be weaker
Teeth Whitening Sunnybank Hills
Are you ready for a whiter smile? If you would like to whiten your teeth professionally, please
contact us at Aperture Dental Practice
on
07 3188 9477
today!
Contact us today to talk about our range of complex, cosmetic and general dentistry. Our friendly Aperture Dentists Sunnybank Hills team will be in touch with you soon. We are conveniently located to service patients living in surrounding areas, including Calamvale, Acacia Ridge, Runcorn, Coopers Plains and Kuraby. We are just a short drive for patients looking for a Dental Clinic in Sunnybank, Mt Gravatt and Macgregor regions.