Mouthguards are used to protect your teeth from injury during sports.
Mouthguards are used to protect your teeth from injury during sports.
Mouthguards are very important during any form of contact sport to reduce the risk of damaging your teeth and the soft tissues  in your mouth.
Cheaper mouthguards may be available from pharmacies, but they usually fit poorly, are uncomfortable to wear, and don't last very long.
At Aperture Dental, we will construct a custom fitted mouthguard by taking a mould of your teeth. A custom mouthguard is a great investment to prevent costly dental repair work later on. Don't forget to ask us about the range of colours available.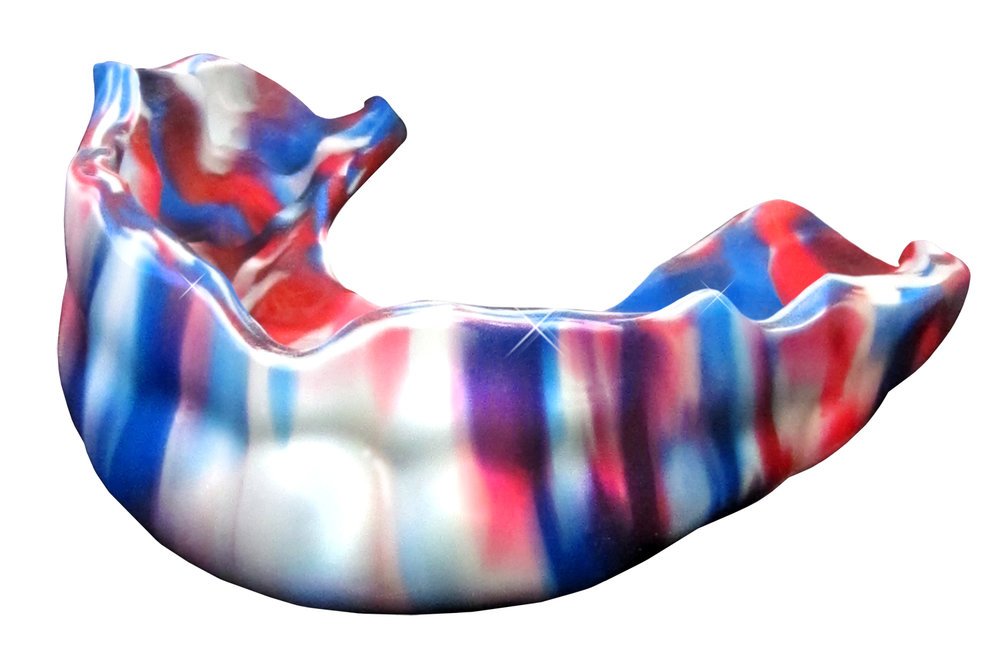 Who should wear mouthguards?
Mouthguards can be worn by children and adults who engage in sporting activities that could cause injury and trauma to their teeth, mouth and gums.
How to care for your mouthguard?
Before and after using your mouth guard, make sure you rinse it out with cold water thoroughly

Use a mouth wash to get rid of bacteria

Then use your toothpaste and tooth brush to clean it out properly

If you are not using your mouthguard, place it in a clean and firm container with little holes for ventilation.

Avoid exposing your mouth guard to heat or high temperatures.

Bring your mouth guard along with you during your regular dental visits, and your dentist can do a quick check to ensure it is still in good shape!
Mouthguards Sunnybank Hills
Need more information on mouth guards and splints? Contact our team of dental professional at Aperture Dental Practice on 07 3188 9477 for more information.
Contact us today to talk about our range of complex, cosmetic and general dentistry. Our friendly Aperture Dentists Sunnybank Hills team will be in touch with you soon. We are conveniently located to service patients living in surrounding areas, including Calamvale, Acacia Ridge, Runcorn, Coopers Plains and Kuraby. We are just a short drive for patients looking for a Dental Clinic in Sunnybank, Mt Gravatt and Macgregor regions.