What to do with a knocked out tooth?
Mouth injuries such as knocked-out teeth can occur from sports-related injuries or other types of accidents.
First aid for knocked out tooth:
Pick the tooth up by the crown. Do not touch the root of the tooth.
If dirty, rinse the tooth with milk. If milk is not available, rinse with tap water for only 1-2 seconds.
If possible, insert the tooth back into its socket in the mouth, and gently bite down on a soft cloth or tissue to keep it in place. If it is a baby tooth, do not try to re-insert the tooth. Store the baby tooth in milk or saliva, and bring it along to your dental visit.
If not able to re-insert the tooth, soak it completely in milk or saliva while waiting to see a dentist. Do not store the tooth in water, or let it dry out.
See a dentist immediately.
If the tooth has been partially or completely knocked out, it is important to contact us immediately on 07 3188 9477, or seek dental care as soon as possible.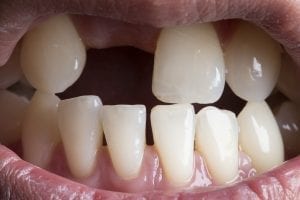 Contact us today to talk about our range of complex, cosmetic and general dentistry. Our friendly Aperture Dentists Sunnybank Hills team will be in touch with you soon. We are conveniently located to service patients living in surrounding areas, including Calamvale, Acacia Ridge, Runcorn, Coopers Plains and Kuraby. We are just a short drive for patients looking for a Dental Clinic in Sunnybank, Mt Gravatt and Macgregor regions.