The Child Dental Benefit Schedule provides funds towards your child's dental needs.
Introduced by the Department of Human Services, the Child Dental Benefits Schedule (CDBS) provides up to $1,026 worth of dental treatment for eligible children between the ages of 2 – 17. The best news is Aperture Dental Practice will bulk bill all treatment that is eligible under this scheme – that means there is no cost to you!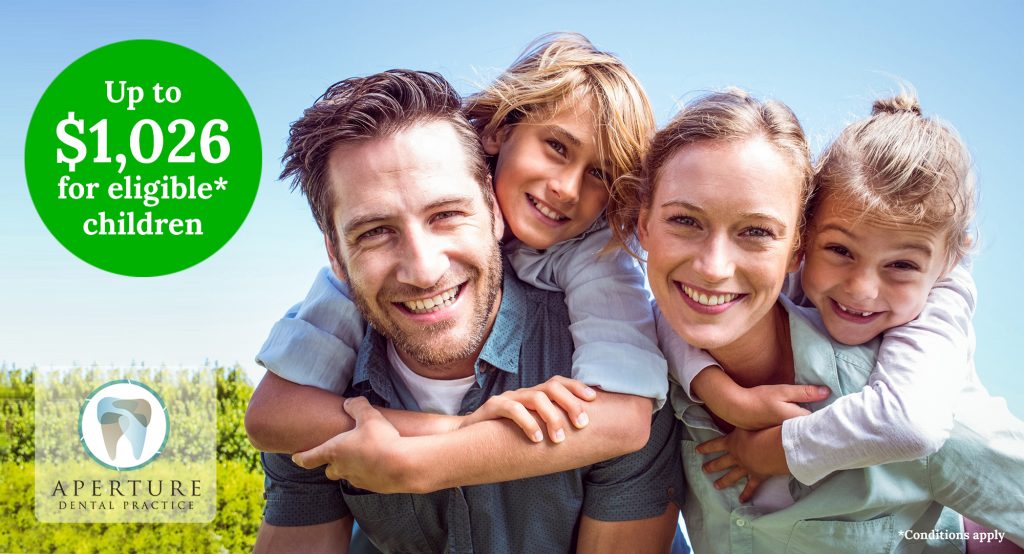 Click on the topics below to learn more:
So what are you waiting for?
If you are eligible for the Child Dental Benefit Schedule, call us now on 07 3188 9477 for more information or book an appointment!
🔽 Dr Erik's Dental Advice for Kids
About Bulk Billing and Dental Vouchers
Find out how the cost of your treatment can also be subsidised through MEDICARE.