Sleep-disordered breathing (SDB) is often caused by undiagnosed allergies or tonsil/adenoids issues. This can lead to underdevelopment of teeth/jaws, which leads to crooked teeth.
If you see signs of disordered sleep in your child, it's important to correct underlying problems as early as possible, so that their face and jaw can develop to their fullest genetic potential, reducing the risk of needing extensive orthodontic treatment in the future.
Signs to watch out for:
Snoring
Grinding
Mouth breathing
Frequent runny nose
Hyperactivity
Dark under eye circles
If you have any concerns, be sure to speak to your doctor or dentist.
For more information on how sleep-disordered breathing can lead to orthodontic problems, click here to read our blog post on SLEEP.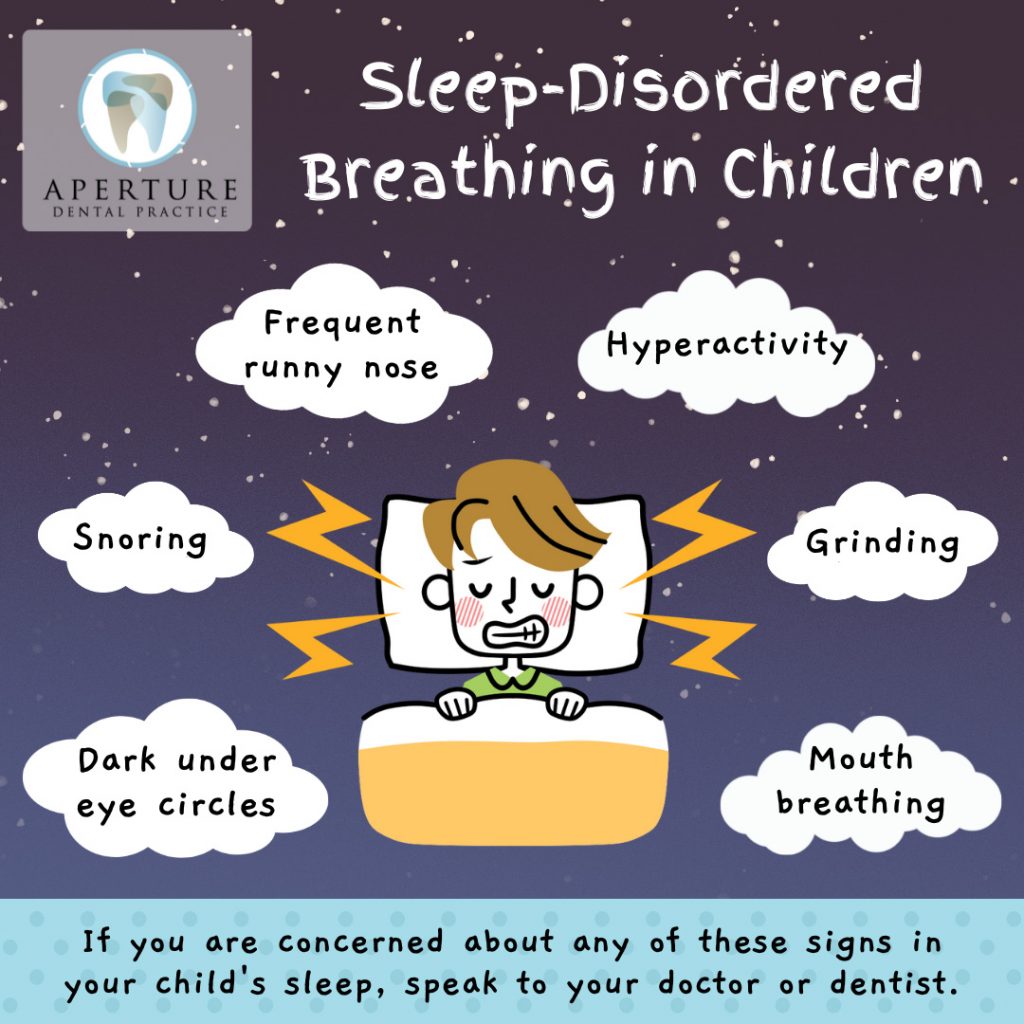 Book an Appointment Now
At Aperture Dental we want to make sure that your child's experience is a positive one. With care and patience at the forefront of our minds, we are confident your little one will be looking forward to seeing our kids dentist for their yearly checkup!