The summer holidays are nearly over, and once again it is time to get our children ready for their first day of school. Back to school time is one of the best times to restart routines and reinforce healthy habits – including oral hygiene habits to keep our children's teeth and gums bright and healthy. Here are some tips on how to get smiles ready for the new school year!
1. Make Dental Visits a Habit
If your children are due for their check and clean dental appointment, try and get it done before the start of any school term. This will reduce the stress of making appointments around school and after school activities. We would recommend that you schedule in advance for after school or school holiday appointments, as these dates tend to be very popular, and can be booked out months in advance! 
2. Develop a Daily Dental Routine
Help your children get used to brushing their teeth in the morning and before bed time, and don't forget to floss at least once a day. This should become second nature for our children. Parents should assist children with brushing their teeth until the age of 9 when children have developed the dexterity to brush their own teeth well. Oral hygiene routines integrate best into a family's daily rhythm when parents lead by example!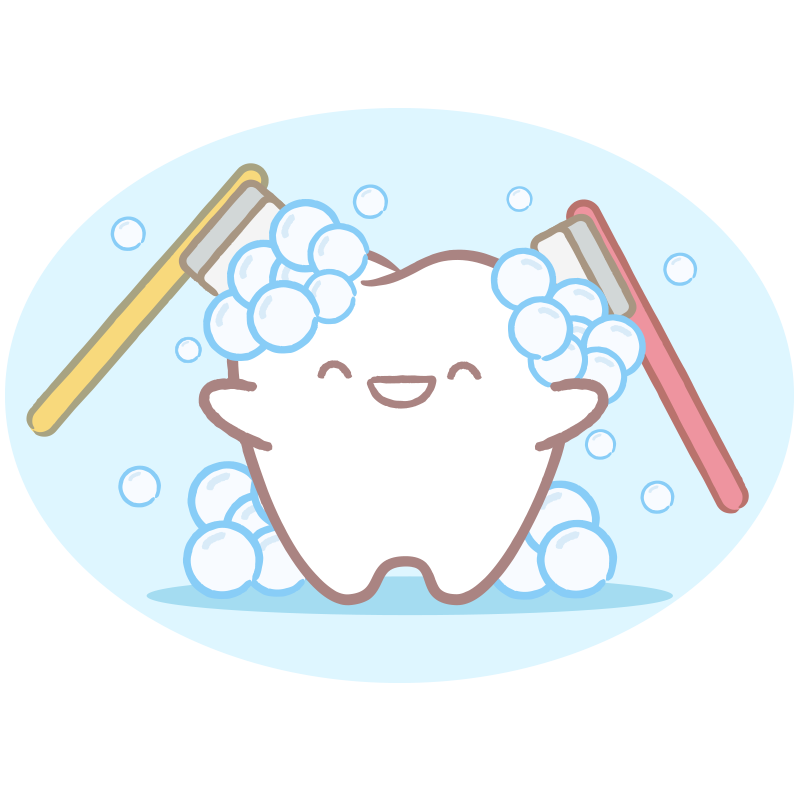 3. Incentives for Good Oral Health
Make tooth brushing fun! Let your children choose their own toothbrush – this gives them ownership and they feel involved with their own dental care.
For younger children, you can download teeth cleaning apps to your phone or tablet, such as Macleans Nurdle Time. This helps make teeth brushing fun with songs and a reward system.
🎵 You can also check out Dr Erik's Tooth Brushing Song here to sing along with your children! ▶️
4. Healthy Eating and Teeth Cleaning at School
School day mornings can get pretty busy, we get it! As we pick and choose the important tasks to focus on, we believe that packing a healthy school lunch is one of them. The best kinds of teeth-friendly foods are ones that are:
Low in sugar
Not acidic
Not sticky
Contain tooth friendly minerals such as calcium or phosphorus
And can stimulate saliva production which helps neutralise acid and remineralize tooth enamel
Whilst it's optimal to brush your teeth after every meal, it is easier said than done in a school environment. An alternative would be a quick mouth rinse at the water bubblers. If your child has braces, make sure they know how to look after them.
5. Get a Mouthguard for Sports
If your children play sports, whether it be football, basketball or soccer, there is a risk of injury and trauma to teeth, mouth and gums, and they should be using a mouthguard. Mouthguards can protect from serious sporting dental injuries such as broken jaws, cracked or knocked-out teeth, cut lips and tongues.
At Aperture Dental, we construct custom fitted mouthguards by taking a mould of your teeth. A custom mouthguard is a great investment to prevent costly dental repair work later on.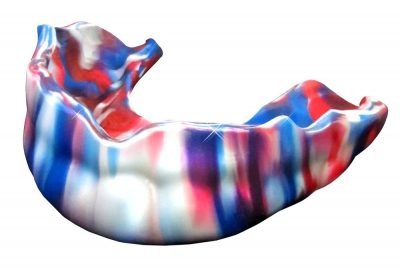 We hope the dental tips above will help you and your family with a smooth transition back to school. Remember to maintain regular dental visits every 6 months, set up good oral hygiene routines, make tooth brushing fun for young children, and get them ready for a healthy year ahead 👍
Book an Appointment Now
At Aperture Dental we want to make sure that your child's experience is a positive one. With care and patience at the forefront of our minds, we are confident your little one will be looking forward to seeing our kids dentist for their yearly checkup!