At Aperture Dental, we can now take digital impressions of your teeth using the iTero digital intraoral scanner 👍
The state-of-the-art iTero digital intraoral scanner takes the place of the traditional physical messy goopy impressions. With an intraoral scanner, we can now replicate your teeth into a high-resolution interactive 3D model in a matter of minutes, much more accurately than before.
The iTero intraoral scanner can take about 6000 pictures per second! And while sweeping it across the teeth, these pictures are stitched together to create a 3D model of your teeth and jaws in a matter of minutes!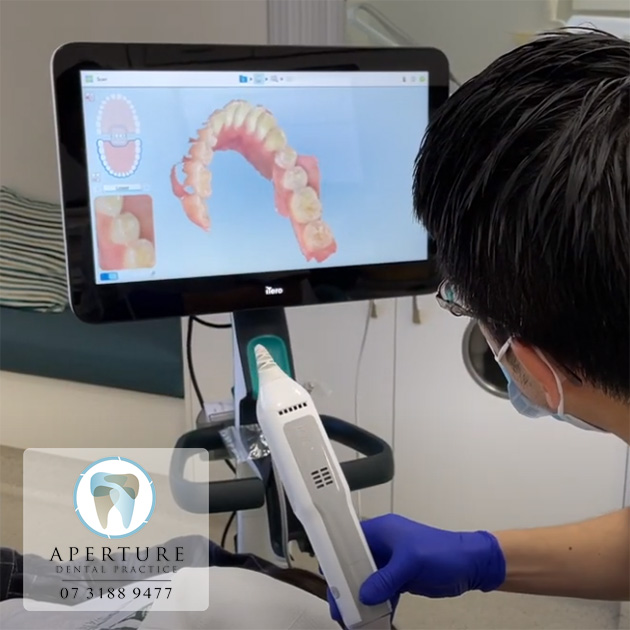 A digital scan means no more gagging, bad taste, stains on your face, or accidental spills outside the mouth! Using an intraoral scanner also means that we can now get impressions of your teeth with high precision and accuracy.
Preview Your New Smile with Invisalign
The iTero intraoral scanner works seamlessly with the Invisalign system. It is designed by the same company who designed the Invisalign® clear aligners. Images taken using iTero integrates with the Invisalign Outcome Simulator, allowing you to preview your new smile (straight away in 3D!) prior to commencing treatment.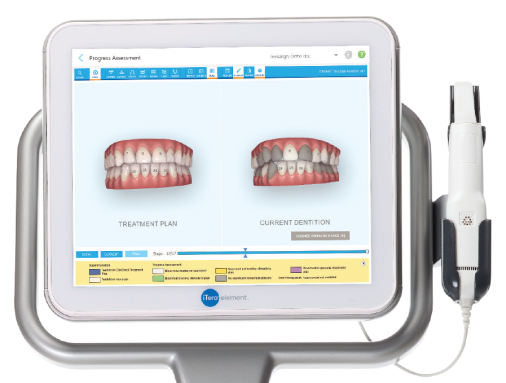 Monitor Dental Conditions
This technology also allows us to monitor dental conditions inside the mouth and compare changes in the mouth accurately over time. For example, how your teeth are wearing away, how gums are receding, and any signs of tooth decay.
Wellness Scan Using iTero
Although the iTero scanner is usually used in conjunction with Invisalign treatment, at Aperture Dental, we now use this for all our patients as part of our comprehensive examination wellness scan.
Book Your Dental Check-Up Today
Call us now on 07 3188 9477 for more information or book an appointment.